Did your nonprofit get a lot of online donations at the end of 2018? Congratulations!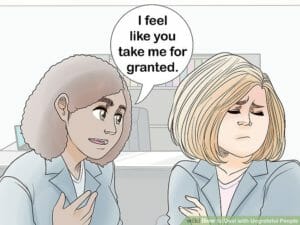 Do your donors know how grateful you are? Maybe not. And there's something you can do about it.
What My Donor Experience Can Teach Us
On December 27, I gave fifteen donations to nonprofits by whipping out my wallet and punching in my credit card number. Here's how they responded.
Headlines
First the good news: when I made a gift, I knew it had gone through. Why? When I hit Submit, I landed on an acknowledgments page. So far, so good.
But in bold letters at the top of each page, I saw too many messages like "Transaction Successful," "Your payment was approved," or "You've donated $36 to" the name of the organization.
Those are not thanks. They're credit card receipts.
(In one case, the first thing that caught my eye was "You do not have an active membership." So much for gratitude!)
I hope your nonprofit was one of the ones who did better:
You explicitly and enthusiastically said "Thank you!"
You called me and my wife by name.
You restated the difference our donation would make.
If not, do better next time. Rewrite the headline on your acknowledgments page today.
(If your system for accepting donations won't let you write better headlines, then get a better system. Now.)
Messages
Below that headline, most often the nonprofits I gave to did use the words "thank you" somewhere. Sometimes, that was practically all they said, with the assurance that an acknowledgement was in the mail (or email).
I felt bad for these nonprofits, because they  just missed an opportunity.
I hope your nonprofit was one of the ones who did better:
The first thing you tell a donor after they make a gift is thank you--but along with that, you tell them why they made the right decision.
What just happened as a result of their donation? Did somebody get a meal, a place to sleep, new dance shoes for the dance class they could never afford on their own, a vaccination that will protect them and their family all year?
If you merely restated your mission, that was better than nothing. But if you told me the impact of my donation, that was even better. And best of all would be telling me a story. If you do that, I will really remember it!
Calls to action
I was glad to see that none of these acknowledgments include the dreaded "thask" (the thank-you that asks for another donation).
But it cheered me when you asked me to take some other action right away besides donating. For instance:
Telling my friends I'd made a donation
Asking my employer if they'd match my gift
Signing up to receive more information throughout the coming year (which means trusting you with my email address)
As your donor and your supporter, I hope your nonprofit was one of the ones who did better. And as a communications consultant, I can help make sure you do. Let's work together in 2019. Drop me an email to [email protected].
I'll be grateful.