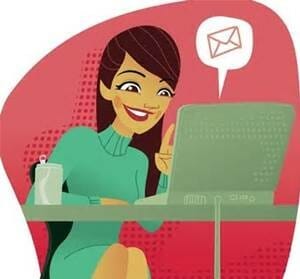 You work so hard on writing the ideal fundraising appeal letters. At last, it's printed and folded, stamped and addressed, and sent on its way.
You breathe a sigh of relief. Then, you worry.
How can you be sure the donor will pay attention to your letter? Will he or she respond with a gift?
Don't Worry, Use Email
You do have some reasons to worry. Just look in your mailbox. How many organizations have sent you an appeal? In just one week in mid-November, twenty letters asking for money arrived in my mailbox…and the pace is only going to pick up as we reach December!
But you don't have to just sit and wait. There are things you can do now to make the donor pick that envelope out of the pile, read your letter, and donate online (or send in a check). One of them is to follow up your fundraising letter with email.
Find out how to use email to make your fundraising more effective. Read my guest post at JohnHaydon.com.