A guest post by Peggah Azarvash of iATS Payments
You've made an excellent fundraising appeal to your target group of potential donors. They're heading to the link on your marketing content to get to your donation page. You've done everything right up to this point. The only thing left is for your team to process the payment and accept their donation. But that's crucial–both for your nonprofit and for the satisfaction of the donor.
According to Double the Donation's giving statistics, online giving grew by 12.1% over 2020. As more supporters give online, depending on a donation payment processor has become more popular and integral. The processor you choose manages your online transactions, and every nonprofit professional should understand how their payment software affects your fundraising goals.
There is no time like the present to upgrade your own online payment process and increase donation completion! Here are the steps you can take to get the most out of your payment processing system:
Explore how your payment processing platform works for you
Understand how your payment processor fits into the donation journey
Integrate your existing data with your new payment processing system
1. Explore how your payment processing platform works for you
First, let's review some vocabulary. A payment provider manages your organization's payment processor software. The provider oversees transactions between your organization and its supporters.
But not all processors are made the same. You can choose a more general one like PayPal, but it might not have the specific features that nonprofits depend on.
You'll want a provider that ensures accurate donor data, manages recurring gifts, and secures data received. Some other considerations you have to remember when it comes to your payment processor include:
Dedication to fundraising. Again, payment processing is fundamental to your online fundraising efforts. Without this to facilitate your transactions, you will miss out on donations.
Data security and fraud prevention. The payment processor you choose, its gateway, and its ACH network should all be secure. After all, they handle your donors' sensitive financial information. If you experience a data breach, it will harm your nonprofit's reputation. It's worth it to invest in a processor with high-security options.
Easy integration with your tech stack. The payment processor you invest in should integrate well with your nonprofit's tech stack. For example, if you have Salesforce apps like these, you'll have an accurate transfer of donor data between your payment processor, donation software, and CRM.
User experience. iATS Payments' donation page guide reports that design and ease can make or break a donor's experience with your organization when donating online. You don't want to send users away from your site or prolong the giving process if it doesn't have to be!
Recognizing your options. If you're a new organization, looking into your options is important. Many platforms have various fees so it's important to do your research. This Charity Engine software guide recommends a full review of all costs before you buy.
2. Understand how your payment processor fits into your donation journey
To understand how your processor works in your donation process, take some time to map the donation journey. From appeal to landing on your donation page, make sure you use the best practices to make it easy. Here's how it should go:
A supporter makes a donation on your online page. Your appeal worked, and your donor makes a payment through your online donation tool. Your processor will save sensitive personal and financial information to your CRM. It's important that the data is accurate because it's used for future outreach. You'll want to address donors by name and send thank you notes to build your relationship.
The gift is transferred through the payment gateway. From here, the payment is sent to a third-party processor or aggregator. Here, the payment is either approved or denied. The payment can be rejected if it appears fraudulent or cannot be completed. In most cases, donations are received by the processor if approved.
Your payment processor completes a transfer request through the ACH network. This is how your software charges your donors for their payment. If they're paying with debit, it goes through as an ACH debit payment from their bank account. If they paid with a credit card, the ACH payment request is transferred to the donor's card provider.
Your organization receives the payment. When this process is complete, the funds land in your merchant account. Your merchant account, provided by the payment provider, is cashed out into your main bank account. This is where the perks of a dedicated payment processor come into play; you'll receive your funds more quickly when that is the case.
By identifying your donor's payment journey, you can see how having a dedicated donation payment processor is beneficial. When it's integrated with your CRM, you can access your information easily, and you'll receive your payment that much more quickly!
3. Integrate your existing data with your new payment processing system
When you choose your donation payment processor, there are steps your organization should take when setting up. Of course, this process can be different for each, but there are a few items to expect when setting up for the best results.
Understand how to prepare
Before you purchase your new payment processor, do your research on what setup is required from your team before you commit. For example, make sure that your new donation payment software can work well with your website and CRM. Then, check that your new processor can properly import and read existing data. Additionally, recognize your team's skills and determine if you need help setting up your platform. If done on your own, you may risk serious mistakes that could cost you data.
Export your existing data
Once you've got a handle on how your donation processor works, start your data transfer process. You'll do this by encrypting and exporting your existing transaction data from your old payment processor. If your chosen software has integration capabilities, you'll get to skip this step, because it's automated!
Optimize your donor profiles
Once the data is transferred, provide additional information to your new software provider. For example, talk about how recurring donations work for you. They'll need to know the following:
Donors' names
Previous gift amounts
Giving frequency
ID numbers
If your team practices good data hygiene, it'll be easy to export this information.
Let your provider complete your data migration process
You will complete the transfer by double-checking the data from your old processor or CRM. They'll ensure that data regarding recurring donations are synced without error. This way, your donor's giving preferences and information are not lost in translation when switching.
Work with your processor's support team
Smaller organizations may struggle with setting up their processor safely on their own. You must leave your lines of communication open to your donation software vendors. They'll be able to provide one-on-one support throughout the process.
When your team takes steps to transfer your data and learn how your product works you'll be good to go with fundraising online!
---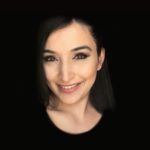 Peggah Azarvash is a passionate Sales Executive with 10 years' experience providing payment solution support and guidance to nonprofits.