A guest post by Korri Piper at ShopRaise
Online shopping and online fundraising have both grown in popularity in recent years, leading to major changes for both for-profit businesses and nonprofit organizations. Shoppers not only gravitate toward online retailers, but they're also interested in making a difference through their purchases.
In 2013, Amazon.com came up with a solution that combined all of these trends: AmazonSmile.
AmazonSmile provided a convenient way to donate while shopping online. The small contributions from this easy-to-run passive fundraising program added up over time to aid the fundraising efforts of more than a million organizations. However, on January 18, 2023, Amazon announced they would be discontinuing the Smile program on February 20.
In this guide, we'll explain everything you need to know about the discontinuation of AmazonSmile and its effects on nonprofits like yours by answering the following questions:
What was AmazonSmile?
Why was AmazonSmile discontinued?
How has the end of AmazonSmile affected nonprofits?
What next steps can nonprofits take?
What was AmazonSmile?
Founded by Amazon.com as one of their business philanthropy initiatives, AmazonSmile was a program that allowed shoppers to give back to their favorite nonprofits while making everyday online purchases. Shoppers could conveniently contribute through purchases that they were going to make anyway at no additional cost. Plus, they could support a wide range of nonprofits, from enterprise-level groups to the smallest community organizations.
For nonprofits, AmazonSmile provided a free, easy way to bring in extra revenue all year long. The program did have its disadvantages, such as its low commission rates—just 0.5% of a supporter's total purchase went back to the nonprofit. Also, shoppers could only contribute through purchases made on Amazon.com, and nonprofits couldn't view data on which supporters participated, making it impossible to thank those donors individually. But it was a creative idea that kept supporters engaged and supplemented countless organizations' annual fundraising efforts.
Why was AmazonSmile discontinued?
In their news release about the end of AmazonSmile, Amazon.com announced that they would be focusing their philanthropic efforts on other programs. Because more than a million organizations participated in AmazonSmile, the business's leadership said they felt like their "ability to have an impact was often spread too thin."
The move came alongside other cost-cutting measures for Amazon.com, including widespread layoffs. However, during the transition, Amazon.com has pledged to donate the equivalent of three months of AmazonSmile revenue to each participating organization based on their 2022 earnings. They will also continue to encourage nonprofits to ask for in-kind donations by sharing their Amazon wishlists with supporters.
How has the end of AmazonSmile affected nonprofits?
Despite Amazon's pledges to ease the transition, many nonprofits have already shared how the discontinuation of AmazonSmile will affect their fundraising. Small to mid-sized organizations in particular pointed out that the ongoing revenue stream made a major difference in their ability to further their mission with limited resources. The discontinuation also eliminated an accessible way for supporters to give to these organizations.
This transition has affected nonprofits' financial planning as well, particularly because of its timing. According to Jitasa, most nonprofits create a new operating budget at the end of each fiscal year so it can be approved before the next fiscal year begins. Nonprofits whose fiscal year follows the calendar year had likely already finalized their operating budgets when Amazon made the announcement. Learning in January that one of their revenue sources would be discontinued in February has left little time to figure out how to replace that funding.
What next steps can nonprofits take?
The approach to and timing of AmazonSmile's discontinuation leaves a gap in many nonprofits' fundraising strategies. If your organization is among those, you're probably considering how to make up the ongoing revenue you'll no longer receive. Fortunately, there's a free and easy solution available: partnering with a dedicated online shopping fundraiser program.
How Online Shopping Fundraiser Programs Work
Participating in an online shopping fundraiser program works similarly to AmazonSmile. Supporters can contribute to your nonprofit as they make everyday online purchases. But rather than being tied to a specific retailer, these programs leverage a wide partner network of e-commerce businesses. When a supporter shops at any participating retailer using the program's app or browser extension, a percentage of their purchase goes to a nonprofit of their choice.
ShopRaise's guide to shopping for a cause explains how your organization can get started with an online shopping fundraiser program in three easy steps:
Sign your nonprofit up. The program's fundraising experts will walk you through a simple onboarding process, answer any questions you may have, and handle all negotiations with retailers for you.
Market your fundraiser. If your organization is switching from AmazonSmile to a new online shopping program, you'll need to make supporters aware of the change and regularly remind them to use the app and browser extension as they shop online. The online shopping fundraiser program can help with this step by creating branded flyers, email templates, and other marketing materials for your nonprofit.
Track your results. You'll be able to view real-time fundraising data, allowing you to thank your top supporters individually and see how their contributions add up to make a difference for your organization.
Once your organization is onboarded, online shopping fundraisers are fairly hands-off. All you'll need to focus on is marketing and tracking results.
Benefits of Online Shopping Fundraiser Programs
Besides helping fill the gap created by the discontinuation of AmazonSmile, online shopping fundraiser programs have several other benefits for nonprofits like yours, including:
Bringing in unrestricted funding. You can put the contributions from your online shopping fundraiser toward any area of your organization's budget, including operating expenses.
Providing flexibility for different organizations. Nonprofits of all sizes can fundraise through an online shopping program—along with schools, faith-based organizations, community groups, and even sports teams!
Increasing your fundraising capabilities as compared to AmazonSmile. Other online shopping fundraiser programs can get commission rates as high as 10% depending on the purchase, as compared to AmazonSmile's 0.5% average rate.
Online shopping fundraiser programs also benefit supporters by allowing them to shop more ethically as they go about their daily lives. Plus, they can contribute to your nonprofit with little effort and at no additional cost.
---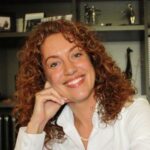 Korri Piper, Sales and Marketing Consultant & Director of Vendor Relationships at ShopRaise – Bio
Relationship director, project manager, writer and general life enthusiast. Let me tell you how online shopping can solve the world's problems.