A guest post by Asaf Darash of RegPack
Effective fundraising gives donors multiple ways to get involved. While the next great supporter engagement trend might be hard to predict, there are a handful of creative opportunities nonprofits have been using to increase participation. One of these is offering online courses.
Online courses allow your nonprofit to provide supporters with valuable skills and insights in return for their generous contributions. Plus, teaching your supporters more about your nonprofit's field can increase their investment in your cause.
Developing and marketing your courses will also give your nonprofit the opportunity to identify key internal strengths. For example, you might discover you have staff members with diverse skill sets or who are natural presenters. Or you might use this as a chance to develop resources that can be used to train future employees, in addition to your courses' students.
Before you can start your course registration process, your nonprofit's leadership should familiarize themselves with a few best practices for effective online courses, including:
Identify your target audience.
Use course registration email templates.
Invest in the necessary course development tools.
Scale-up your courses.
1. Identify your target audience.
Before you can market your online courses, you'll need to understand who your audience is.
There are two ways nonprofits can identify their target audience. One option is to brainstorm potential course topics your nonprofit is equipped to teach, then determine what kinds of people would be interested in those courses. The second, more common, approach is to consider the audience your nonprofit already has, then create a course that fits their interests.
Nonprofits following the first option might consider what skills their staff is qualified to teach or what materials they already have on hand. For example, a nonprofit might develop a leadership course adapted from internal training materials.
Other nonprofits might find it useful to offer nonprofit skills development as a way to train individuals interested in entering the nonprofit sector. Nonprofits teaching courses such as nonprofit management, crowdfunding, and donor relations can provide value for your current team members and create a pool of potential new ones.
The second option, addressing an audience that's already paying attention: Many nonprofits operate in fields that lend themselves to a broader audience than just nonprofit professionals. For example, animal shelters might run dog training programs, and community gardens can always host gardening classes either in-person or online. These courses build your relationship with loyal donors.
2. Use course registration email templates.
When students sign up for your courses, they'll need basic information about what to expect. Writing unique emails for every aspect of your courses can be time-consuming. By using course registration email templates, you'll save your team time and have a message ready for almost every occasion.
Here are a few core elements your registration email template should include:
Contact details. Make sure your students can get in contact with someone on your team. Send messages through an email that students can reply to and include additional contact information such as a phone number or other email address in your signature.
Linked calls to action. Encourage your students to take a specific action after receiving an email. Provide links that can take students directly to the form or page they need to complete their registration, finalize their payment, review the course calendar, or take other next steps. Effective calls to action can also drive donations for your fundraising emails, directing your supporters straight to your giving page.
Relevant information and reminders. From registration due dates to zoom links, you'll need to communicate a lot of information to your courses' attendees. Customize your email templates to include a section that summarizes the email's most important reminders.
An FAQ. It's normal for students, especially first time participants, to have questions about taking a course online. You can reduce repetitive back and forths with students by compiling these common questions and writing standard answers to include in your registration email.
Once you've created an initial template, you can customize it for all your courses. The right online registration software can be set to automatically send personalized emails, saving your team time and energy.
3. Invest in the necessary course development tools.
Like any online program, you'll need the right software supporting you. For online courses, you'll need tools that can help you develop, sell, and run the course. Here is a more in-depth look into the software you'll need for your team to complete each of these steps:
Develop. Designing a course can be as simple or complex as you make it. Compare course builders to understand how they use software templates to facilitate student learning. You might also discover new kinds of course types. For example, Artisan's guide to microlearning explains how nonprofits can create shorter courses that delve deep into one subject, which can be helpful for nonprofits with a narrow field of expertise.
Sell. Your courses are a way to help your nonprofit raise funds, so make sure you have a way to collect course payments. Invest in a payment processor that can handle both one-time and recurring payments. Then, you can easily host both individual lectures and recurring classes.
Run. Determine how your students will access your course. Some nonprofits might use basic conferencing software like Zoom for live courses, while others might build content libraries to host multiple recorded webinars for asynchronous learners.
Remember that you'll also need to find new content to add to your course. While you can create many of your lessons yourself, consider reaching out to online course developers or using free and downloadable resources. Then curate the content to match your courses' learning objectives.
4. Scale-up your courses.
Once you have established your online courses, you can increase your attendance and revenue by scaling up your marketing efforts. Regpack's guide to selling online courses offers a few strategies nonprofits can use for their marketing campaigns, including:
Offer multiple training paths. Instead of designing one course that everyone follows from beginning to end, consider creating branching paths that delve deeper into specific topics based on your students' interests.
Create subscriptions. You can increase your customer retention rates by setting up subscription billing plans for your courses. You can even create tiered course membership, allowing customers different levels of access to courses based on their plan. Use your course presentation software to display all of your courses and allow users to select the specific ones they want for a one-time payment or sign up for a subscription, allowing them to regularly add new courses.
Ask for student input. If you're ever unsure what your audience wants from a course, just ask them. At the end of your courses, provide a section for student feedback. Doing so shows that your nonprofit cares about the quality of your courses and can help your team brainstorm new courses to develop.
Use your reporting tools. Your course management software should come with reporting tools. Gather data based on survey results, attendance reports, and payment trends. Then, use this information to make data-driven decisions about the future of your courses.
Remember that the best way to improve your courses' marketability is creating valuable content. Well-designed courses with unique insights will inspire learners to continue exploring and signing up for classes. Your scaling-up strategies should take note of your courses' strengths and leverage them to attract further attention.
---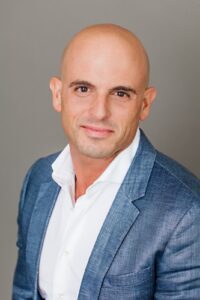 Asaf Darash, Founder and CEO of Regpack, has extensive experience as an entrepreneur and investor. Asaf has built 3 successful companies to date, all with an exit plan or that have stayed in profitability and are still functional.
Asaf specializes in product development for the web, team building and in bringing a company from concept to an actualized unit that is profitable.