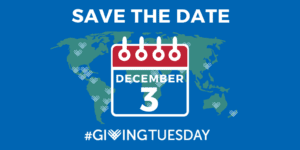 A worthy nonprofit recently asked me:
We've participated in Giving Tuesday for several years, and recently, the amount of giving we've seen that day has dropped. What can we do over the next month to get it back up again?
My answer?
If you want good results on December 3, then use the entire month of November to thank your donors.
Click To Tweet
In case you haven't heard, Giving Tuesday was created when two organizations, the 92nd Street Y and the United Nations Foundation, came together in 2012, about a month before that year's Thanksgiving. They reasoned that if there was a "Black Friday" for buying retail, and a "Cyber Monday" for buying online, why not a day set aside for the joy of giving?

Since then, many nonprofits have created Giving Tuesday campaigns. Results varied. Some made a lot of money without reducing the donations they received in their end-of-year campaigns: the best of both worlds! Others found the returns on Giving Tuesday didn't justify their efforts.
Today's question comes from a nonprofit that used to find Giving Tuesday worthwhile but is worried about what to expect in 2019. Is there anything they can do to boost donations when they have only one month to work on it?
Say the words: THANK YOU
You can say them in a letter, by phone, in a thank-a-thon.
You can say them in an email, poem, or  video.
You can say them in your newsletter, or you can say them when you send out your welcome packet.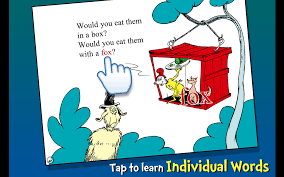 You can say "Thank you" in a box, or you can say "thank you" to a fox–if you're Dr. Seuss! But remember to say those magic words.
Don't imply. Don't leave the donor wondering. Thank them.
How many ways can you say "thank you"?
A smaller organization might need to pick one or two of these methods and spend the month just sending email, or calling donors.
A larger organization–one that actually has a development department, or heavens, separate development and communications departments!–might be able to do several of these.
Choose as many ways to say thank you as you're sure your nonprofit can do well.