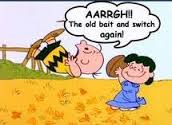 Have you ever joined a professional organization because of the opportunities it offered–and then find out your first opportunity was to be asked for more money?
This is exactly what happened to my wife, Rona. She didn't like being treated that way…and neither do people who want to know more about your nonprofit.
Nice to Meet You. Please Give Now!
Rona joined the "Local First" organization in the city where her real estate office is based. The Shop Local First movement does many good things for the community and the environment. For her membership dues, however, Rona was promised tangible benefits like business improvement seminars, inclusion in a local business directory, marketing opportunities, and advisories about local policy changes that might affect her business.
She was not promised that local charities would call her for money–before she got any of the benefits of membership!
Yet within a week, she got several calls asking for $100 or more. Here's how one of those nonprofits followed up that fundraising phone call by email:
Dear Rona,
Following up on our brief conversation this morning, please see the attached e-packet about the "100 by 100" [city name] Business Community Scholarship Fund.  The "100 by 100" is a way for 4Buyers Real Estate to be engaged with the community, receive some recognition as a business that cares about the betterment of [the city], and support the students and faculty of the city's only public high school….
It wasn't the Local First group asking Rona for more money a week after she'd paid her membership dues. It was a nonprofit with access to their membership list. But how do you think Rona felt about her decision to join when, before she even received a membership card, she received a solicitation?
What to Do When a Person Gives You Contact Info
We are deluged these days with phone calls and emails. Go on vacation, come back, and check your voicemail and email. You'll see what I mean.
When a person asks for more information about your nonprofit and gives you a phone number or an email address, she is taking a big step, like Rona did when she joined the Local First organization. That person is trusting you to use her contact information the way she agreed to have it used. You must show her she put her trust in the right place.
If she asked for more information, give her more information. If she signed up to attend an event, make sure she's invited. ou can also start building a relationship by asking her more about her interests…and listening to and making a note of the answers.
What you can't do is turn around and ask her for money right away.
Don't Play the Numbers Game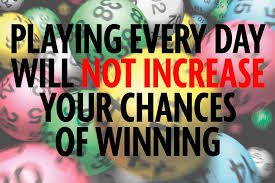 Now wait, you say. I receive multiple "asks" from many well-known national organizations–even some I've never given to before.
They must know what they're doing! Why shouldn't my community-based organization do the same?
You can certainly do that…IF:
You have a huge mailing list. The national organizations are playing a numbers game. They're calculating that if even 2% of the people they're mailing to will donate, they'll make a lot of money. If you have a list of 1,000 names, though, and only 20 of them donate, you may not even make back the cost of doing the mailing.
You're willing to see those donors make a one-time gift and then walk away. Fewer than 30% of donors who gave to an organization for the first time in 2014 gave again in 2015. You may get a few donations by asking right away. You'll get a lot more, over a lot more years, by creating loyal donors.
You don't have to play the numbers game. At Communicate! Consulting, we specialize in helping you make loyal friends, instead. For a free consultation, email [email protected].