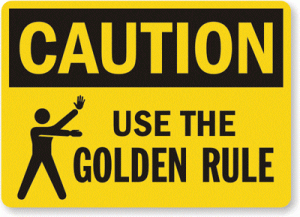 You know it and I know it: a lot of nonprofit writing is just painful to read.
We donate to our favorite causes. In return, we get newsletters full of jargon, emails full of typos, fundraising letters that sound like they're written in French–because the organization says "We, we, we."
As people who work for nonprofits, and to ensure their success, we can and should do something about this! Make sure your organization asks itself these five tough questions:
1. Are you listening long enough before you write?
2. Do you think longer and more complicated is more impressive? (Your readers don't!)
3. Are you writing memos when you should be telling stories?
4. Are you burying the lead? (Does the reader know from the start why he or she should read on?)
5. Are You as Good a Communicator as Shakespeare's Fools? (Will people invite you to speak truth fearlessly to them because you leaven it with humor?)
None of us wants to cause pain to our supporters. But that means we must think what our supporters want to read! The golden rule of writing is to write unto others the way you wish they wrote unto to you.