In today's fast-paced and digitally-driven world, effective marketing is more vital than ever. Nonprofits must compete with big-name corporations to spread the word, build strong supporter relationships, and make a meaningful impact.
Your outreach might help recruit volunteers, retain donors, secure corporate sponsorships, and promote your services to beneficiaries.
With so many marketing goals you're trying to achieve, how do you determine the best approach for your organization? To help, this article will explore a handful of impactful strategies, including:
Use eCards For Personalized Donor Communications.
Launch An Awareness Campaign.
Boost Your Website With The Google Ad Grant.
Ready to discover the power of strategic marketing and digital storytelling and create a lasting impression on your audience? Let's dive in!
Use eCards For Personalized Donor Communications
eCards bring traditional greeting cards' classic, personal feel into the virtual space. With instant deliverability, you can send off eCards for every occasion.  They're a cost-efficient, environmentally-friendly alternative to traditional printed cards since you don't have to worry about printing and postage.
Using an eCard creation platform, you can create digital cards for various aspects of your communications. eCardWidget's charity eCards guide dives into a handful of common uses nonprofits take advantage of. With a bit of creativity, you can create cards to:
Fundraise by selling online greeting cards to donors.

Provide an instant give-back for every donation by offering eCards.
You can also enable tribute donations, allowing people to donate in a loved one's name instead of sending a birthday or holiday gift. Then, they can send a festive eCard letting the honoree know.

Invite supporters to events. Create personalized invites and share registration links for upcoming nonprofit events. When you extend a personal invitation, people are more likely to attend. You can even equip supporters to send invitations to their friends and family, too!
Reach out during key times of the year. Let supporters know you're thinking of them on special occasions like birthdays, holidays, and anniversaries.
Thank donors and volunteers. Digital greeting cards are a fantastic volunteer and donor appreciation strategy. Recognize those who make your mission possible by sending personalized thank-you cards after they donate or volunteer. You can even commemorate special milestones like the anniversary of their first gift or volunteer event.
Boost word-of-mouth referrals. Get supporters in on the marketing action by encouraging them to send awareness cards to their friends and family. They can send challenges to donate, follow you on social media, or take another action.
Launch An Awareness Campaign.
If you simply want to drive mission awareness, an awareness campaign might be the right marketing strategy. OneCause's nonprofit awareness campaign guide explains you can classify any time-bound, strategic campaign aimed entirely at increasing awareness for your cause as an awareness campaign.
As you get started, leverage these tips to set your awareness campaign up for success:
Capitalize on existing holidays and awareness days, weeks, and months. For example, environmental organizations might leverage Earth Day, or hunger prevention organizations might coordinate their campaigns with Hunger Action Month. If there's no dedicated cause awareness holiday associated with your cause, create your own!
Leverage social media for increased reach. Social media is known for its wide-scale shareability. Encourage your followers to share your posts and publish their own with your campaign's designated hashtag. You may even attempt a viral challenge like the renowned Ice Bucket Challenge or collaborate with partner organizations to reach new audiences.
Use eCards to spread the word. Create a handful of designs that feature your nonprofit's name and cause. Then, encourage supporters to send cards to friends and family to spread the word. They might challenge recipients to donate or pass the message along.
No matter your approach, know that you'll need to attach slightly different KPIs to gauge the success of this marketing strategy. For example, common goals include audience growth and digital engagement. Specifically, you might aim to increase your social media followers or achieve a certain number of impressions.
In any case, carefully consider how a cause awareness campaign will fit into your overall nonprofit marketing strategy before starting.
Boost Your Website With The Google Ad Grant
Your website is the hub of your digital marketing strategy. It's where existing supporters go to stay updated on your projects and new supporters go to learn about your cause. Through the Google Ad Grant program, you can use paid advertising to get your website in front of more users for free.
Eligible nonprofits receive up to $10,000 per month to spend on Google Ads. They can then use these funds to bid on cause-related keywords and promote their most important web pages at the top of Google search results. So long as you meet the Google Grants eligibility criteria and follow the compliance rules, you can promote any content that pushes your mission forward.
It's not enough to promote your nonprofit's homepage and call it a day, though. You'll need to be more strategic than that. Most often, nonprofits advertise the following types of content:
Donation and fundraising pages to boost online donations
Event pages to increase registrations
Volunteer pages to retain volunteers and recruit new ones
Services pages to spread awareness among beneficiaries and prospective supporters
Educational content to spread cause awareness
A bit of work goes into getting started with the Ad Grant program. Once approved, you'll need to write compelling ads that amplify important content, target relevant keywords, and inspire users to visit your website to learn more. To make the most of this nonprofit marketing strategy, hone in on your target audience, too.
For example, let's say you're a local youth services organization that wants to promote its mentorship program via Google Ads. Advertise your services page to parents and guardians in your service area by choosing relevant keywords like "child mentoring services" or "youth mentorship programs." Then, select the specific geographic area you serve, specify demographics such as the target age range (e.g., 25-45), and define audience interests like parenting and family activities.
Final Thoughts on Choosing Nonprofit Marketing Strategies
Start with these tactics, and pay attention to results to learn what inspires people to engage. That way, you can adjust as you go and ensure your organization stays relevant online. In no time, you'll connect with new supporters and inspire existing ones to stick around.
---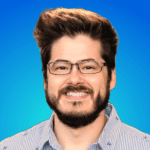 Tim Badolato, CEO at eCardWidget
Tim Badolato is the CEO of eCardWidget.com an innovative platform for digital employee recognition, donor acknowledgment, business marketing, and nonprofit marketing. He has a passion for using technology to drive positive outcomes for mission-driven businesses and nonprofits.