Online conversations move quickly. Your nonprofit fundraisers can underperform if you aren't able to capture your supporters' attention.
Whether your nonprofit already has a digital strategy or is just branching out to online platforms, an overview of how to maintain attention online can be helpful for maintaining your audience. We'll review three tips for attracting and holding your supporters' interest in highly competitive online spaces.
1. Create regular engagement opportunities.
When determining your approach to a social media site, first consider why supporters use that platform. Are they looking to connect with friends? Interact with new people? Create content themselves? Knowing what your audience is looking to do on social media first will help you shape your engagement strategy.
Your audience will likely scroll quickly through most posts they see online. However, they are far more likely to remember content that invites them to engage with it. Your approach to engaging supporters will depend on the platform, but it may include:
Interacting with supporters online. When someone comments on one of your posts, whether they're asking for more information or sharing a personal story about how your cause relates to them, respond to their message. This type of communication shows that there is a person behind your organization who is interested in what supporters have to say, creating memorable connections.
Creating content that encourages comments. Your nonprofit should aim to create shareable content that your audience will spread to their friends and family. One approach is designing content that encourages comments. These might be posts that ask questions, invite supporters to share a story, vote in a poll, take a survey, or otherwise share their thoughts. Many social media sites also have algorithms that will promote content with many comments to other users.
Encouraging supporters to make their own content. You can build a community online by encouraging your current supporter base to interact with your new social media accounts through their own content. For example, during and after a volunteer day, you might help supporters take photos of their hard work, then encourage them to tag your social media accounts when they post them.
Engaging content will help you create a strong first impression. Create a social media calendar to manage your posting schedule and ensure you are regularly engaging the supporters your first posts attracted.
2. Empower your supporter community.
Regularly creating new content for your social media accounts is important but also time-consuming. To cultivate an active online community, your organization should  empower supporters to hold conversations about your nonprofit between posts.
Nonprofits rely on highly dedicated supporters known as "superfans." These superfans are passionate about your nonprofit and willing to advocate on your behalf. You can encourage these superfans to continue promoting your nonprofit by:
Highlighting key supporters. Public recognition can go a long way towards deepening a supporter's commitment to your cause. Show your appreciation and draw attention to interesting projects in your community by creating support spotlights. These could be features in your nonprofit's newsletter, blog, or social media accounts.
Providing communication channels. Supporters will stay engaged with your nonprofit if they have other supporters to talk to about your cause. Encourage supporters to interact with one another in the comments of your posts, whether they're on a social media platform or your blog. Nonprofits with membership programs can consider creating forums where supporters can engage with one another and create their own discussion threads.
Establishing a group identity. There are many ways to build a community, and you can encourage supporters to form a connection with your organization faster with branding. Give your dedicated supporters a name to help them identify as part of a group. For example, the Big Brothers Big Sisters youth mentoring nonprofit calls their volunteers "big brothers" and "big sisters," providing a sense of community identity.
Ensure your supporters are aware of the resources you provide to encourage their involvement in your community. DNL OmniMedia's nonprofit website design guide lists "ways to get involved" as one of the top items supporters should be able to find upon landing on your website. This might take the form of either a single page with engagement opportunities listed or a dropdown menu with multiple resources, including links to follow your nonprofit on your social media accounts.
3. Conduct market research.
Staying relevant with your audience requires understanding your audience's needs and wants and knowing when those needs and wants change. This could be as simple as your audience losing interest in one social media platform in favor of another or as complex as needing to reconfigure your entire engagement strategy after a major rebrand.
To stay informed, regularly conduct market research. This includes polling your audience and taking note of supporter demographics, as well as monitoring other similar organizations and how they engage with their supporters. Also, strive to stay up to date with broader changes in the nonprofit sector. Resources like NXUnite's nonprofit conferences page and similar listings can be useful for identifying where and when professionals in your industry are gathering.
If you are unsure how to make sense of your market research or apply your findings to your strategy, consider partnering with a nonprofit consulting firm. Nonprofit consultants that specialize in digital marketing can offer a professional, outside perspective on your current strategies. Services like this can be especially useful for launching new types of campaigns and outreach your nonprofit is trying for the first time.
---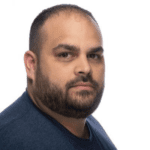 Carl Diesing, Managing Director – Carl co-founded DNL OmniMedia in 2006 and has grown the team to accommodate clients with on-going web development projects. Together DNL OmniMedia has worked with over 100 organizations to assist them with accomplishing their online goals. As Managing Director of DNL OmniMedia, Carl works with nonprofits and their technology to foster fundraising, create awareness, cure disease, and solve social issues. Carl lives in the Hudson Valley with his wife Sarah and their two children Charlie and Evelyn.