A guest post by Jessica King of Getting Attention
Nonprofit marketers at small nonprofits have to make every penny count, especially when up against big-name organizations with established brand awareness. One of the most cost-effective ways to garner attention is by building an online presence. A strong digital presence can go a long way in making a name for your organization and establishing a pipeline of motivated supporters.
Google offers free access to its advertising platform to nonprofits. The program — known as the Google Ad Grants program — is designed to help nonprofits amplify the most important pages that will push their missions forward. By applying, you'll receive $10,000 monthly to spend on Google search ads.
With some work, you can make powerful strides in different areas of your daily operations — whether focused on fundraising, volunteerism, advocacy, or something else. To help, we'll offer practical tips for getting started with Google Ad Grants by answering these questions:
What Content Can My Nonprofit Promote?
How Can I Maximize Google Ad Results?
How Do I Apply For the Program?
$10,000 a month can make an astounding impact on any cause, especially those operating on limited budgets. Through thoughtful nonprofit marketing, you can maximize your resources and drive more support for your nonprofit.
What Content Can My Nonprofit Promote With The Google Ad Grant?
The Google Ad Grant can supercharge your digital presence and maximize supporter engagement. However, experiencing those wonderful benefits means you must amplify the right content with your ads. Center each campaign around a specific area of your mission, whether you want to increase volunteer registrations, raise more donations, or secure new members.
While great for advancing any area of your work, the Google Ad Grant is most often used to promote pages related to fundraising, events, and volunteering. Getting Attention's ultimate Google Ad Grant guide delves into these use cases for the grant:
Increase fundraising and memberships by sharing your online donation form, member registration form, current campaigns, and sponsorship opportunities.
Share upcoming events to increase attendance.
Boost volunteer registration forms and other volunteer content to strengthen recruitment and retention.
Provide details about your organization's services to spread mission awareness.
Amplify advocacy activities such as online petitions and advocacy events.
Promote educational content to educate users about your cause.
Remember, any content you promote should directly impact your mission, so go beyond choosing your nonprofit's homepage. After all, Google enforces a series of compliance requirements for Ad Grant recipients, one of them being driving meaningful conversions. Stick to one of the options above, and you'll be set.
How Can I Maximize Google Ad Results?
$10,000 in free advertising credits is a substantial amount of money that can have an even more substantial impact on your cause. Instead of crossing your fingers and hoping for the best, put some thought into your Google Grant management approach.
Some easy ways you can optimize your budget include the following:
Write an attention-grabbing ad. Ensure your ads are persuasive and concisely summarize your case for support. Start with an eye-catching headline related to the search query, and use your description to provide more details about how users can help. Don't forget to include a call to action, or CTA, calling people to donate, volunteer, or take another step.
Target the right keywords. Your keywords are just as important as the ads themselves. Choose high-value keywords that prospects might search to find your mission. Whichever ones you choose should be connected to your cause instead of being generic like "donate to a charity."
Optimize your landing pages. When your ad inspires someone, they'll click through to your landing page. Direct them to a page that is equally as inspiring and meets their search intent. Start by choosing one that serves a specific role in advancing your mission. Then, organize your content into sections, don't clutter the page with unnecessary details, include keywords to indicate relevance, and feature impactful videos or images to capture attention.
Let's take a look at a quick example. Let's say you're fundraising for a youth shelter. You might target terms like "donate to a youth shelter" and "youth homelessness support." Then, your ad's headline could be "Support Hope & Safety for Vulnerable Youth." Your description can be along the lines of
Donate to our youth shelter and provide a safe haven. Your contribution will help provide shelter, meals, and mentorship. Make a difference today!
When clicked, the ad should direct users to your donation page.
Outsourcing Ad Grant Management
No matter your cause or goals, maximizing results often requires an advanced perspective and a watchful eye on your campaigns. Turn to a Google Grant manager for help, especially if you're limited in staff capacity.
NXUnite's guide to Google Ad Grant agencies explains that these experts offer professional experience to save your team time and eliminate the program's learning curve. Plus, they can keep a close eye on your campaigns to interpret your performance data and ensure your account stays in compliance.
Great… Now How Do I Apply For The Program?
If you're ready to take the next step, you'll need to apply. Before doing so, we recommend confirming your eligibility. To allocate funds to the organizations that need it most, Google implements a series of eligibility requirements for Google Ad Grants. You're likely eligible if you're a registered 501(c)(3) organization. Although, there are three types of organizations that are automatically ineligible, regardless of charitable status:
Government-affiliated organizations and entities
Hospitals and other healthcare organizations
Schools, academic institutions, and universities
You'll also need a user-friendly website with promotable content. If you meet the basic requirements, it's worth it to apply.
Note that the Google Ad Grants application process entails quite a few steps. Here are the required ones to get started:
Register your nonprofit with TechSoup or Percent, both of which are third-party organizations that work with Google to verify organizations' legitimacy. U.S.-based organizations must be verified by TechSoup.
Create a Google for Nonprofits account. Using your verification token from TechSoup, set up your account by providing information like your tax ID and non-discrimination policies.
Fill out the Google Grant application. Once Google activates your account, you can access the program's application. You'll provide information like your website's URL and some basic information like your goals for the program.
Once you've done all this, wait for the program's coordinators to approve your application. After you're approved, you can amplify your content via Google Ads. Just know that beyond the initial eligibility requirements, you'll need to meet ongoing compliance requirements to stay eligible.
We can't wait to see how you amplify your nonprofit's voice with the Google Ad Grant!
---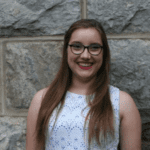 Jessica King, Business Lead at Getting Attention
Jessica helps nonprofits acquire and manage the Google Ad Grant to expand their impact. Prior to her work at Getting Attention, Jessica worked in nonprofit and higher education organizations focusing on communication and digital marketing, and most recently in search engine optimization in the mission-driven sector. Jessica holds a master's degree in communication from Virginia Tech. In her free time, you can find her reading, building furniture, and hanging out with her cats, Benny and Olive.