Last Tuesday, I didn't see any email from nonprofits.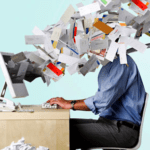 Okay, just kidding. Last Tuesday, I was driving home from Thanksgiving. When I arrived at home and checked my inbox, I had dozens of email messages from nonprofits of every size, shape, and description.
Because it was Giving Tuesday.
Giving Tuesday email that worked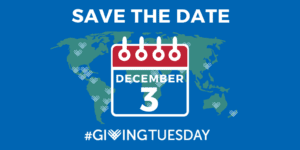 In case you haven't heard, Giving Tuesday was created when two organizations, the 92nd Street Y and the United Nations Foundation, came together in 2012, about a month before that year's Thanksgiving. They reasoned that if there was a "Black Friday" for buying retail, and a "Cyber Monday" for buying online, why not a day set aside for the joy of giving?
Since then, a lot more organizations have flooded donor's inboxes with email on the Tuesday after Thanksgiving. But more is not always better. Which email messages actually get opened and read, and which bring in donations?
The email campaigns I saw that seemed most likely to succeed:
Started before Tuesday. On Thanksgiving, or all the month of November, they told donors how much their donations mattered. And on the holiday weekend, they reminded donors that Giving Tuesday was coming.
Drew me in with the subject line.
Offered a reason to give. A matching grant ("Your gift doubled this mornng," said WNYC Radio). A success story from a client. A heartwarming quote from a fellow donor about how it feels to support you. Any of those (plus colorful photos!) will increase the chance of that email turning into an actual donation.
What doesn't work, any day of the year
Counting on the fact that it's Giving Tuesday to spur donations is like opening a bank account and expecting people to start making deposits.
Click To Tweet
Let's face it, the Tuesday after Thanksgiving isn't going to be the donors' last chance to give, is it? You're going to send them the ideal appeal letter in the mail. You're going to remind them to give by phone, by social media, and even by more email.
The urgency just isn't there because someone declared it's Giving Tuesday.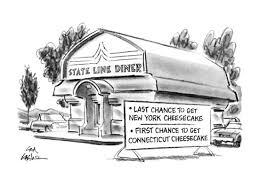 So, the emails that are unlikely to raise much money:
Had the subject line, "It's Giving Tuesday!"
Asked for a gift for a vague reason, like "support our work for the public interest."
Made it all about the organization: "Are you with us for #GivingTuesday?"
Worst of all, asked vaguely AND made it all about the organization, not the cause or the donor: "We're facing unprecedented challenges."
If your email could possibly leave the donor saying, "So what?", then please rewrite your email! (You'll have plenty more days in December to reach the donor's hearts.)