A guest post by Sandra Davis of Donorly
As a nonprofit marketing or fundraising professional, you know communication is critical for building relationships with donors and prospects. Your communication strategy is how you get to know supporters personally and earn their trust, and it can help you retain their support over the long term.
Whenever you face an obstacle in your role, such as trying to figure out how to boost donor retention or lead your organization through a crisis, a strong communication approach can help you get back on track. But if you work with a small staff or wear many hats within your organization, it can be easy to let your communication strategy take a backseat.
This is where prospect research comes in. Prospect research is a straightforward way to learn more about your audience and connect with them on a deeper level. It can also connect you with prospective donors you may not have even considered.
When you incorporate prospect research into your donor communications, it can help you:
Get in touch with the right people.
Connect with donors on a personal level.
Determine the most effective communication channels.
Leverage prospects' personal and professional connections.
Before we dive in, keep in mind that prospect research is most often thought of in the context of identifying major donors for large-scale fundraising campaigns. Nevertheless, as Donorly's fundraising strategy guide explains, it's always worth it to take time to understand all of your audience members and figure out how to reach them effectively, even in smaller-scale fundraising efforts. Let's get started!
Get in touch with the right people
Your first step is to make sure you're talking to the right people. You don't want to waste time and resources sending messages to people who aren't likely to engage with them.
Insights gathered from prospect research help you get in touch with the people who are most likely to interact with and donate to your organization. Click To Tweet
Using screening tools and publicly available data, you can not only identify wealthier prospects with the capacity to give to your cause, but also learn more about those who demonstrate an affinity for your work. DonorSearch defines affinity to give as "the strength of [a donor's] natural connection to a cause. The inclination to support a cause can be emotional, social, or political in nature."
In the prospect research process, this resource recommends searching for prospects with characteristics like:
An existing relationship with your nonprofit. Search for prospects who have remained engaged with your organization over a longer period, actively volunteering, donating, or interacting in other ways. These supporters are more likely to be open to continued communication from your organization.
Past involvement with similar organizations. The prospect research process can also reveal information about those who've never interacted with your organization. In this case, you can use charitable giving databases or the annual reports of other nonprofits to search for people who've given to similar causes in the past. This reveals individuals who care about your issue area and may want to get involved with your organization.
Past political donations. Political contributions signify the causes that motivate prospects. They also reveal those who are willing and able to give to causes they care about.
Wealth indicators. Readily available data such as an individual's real estate holdings, stock ownership, and sometimes even their job description can reveal information about their level of wealth. This can help ensure you're focusing a more deliberate, personalized communication strategy on prospects who are capable of making a larger gift to your organization.
You can pursue prospect research on your own, using tools such as your internal donor records, government records, and prospect research databases. However, this can be a lengthy process, and you may feel like you don't have the experience or time needed to fully dive into this research.
This is where it may be worth it to look into hiring a prospect research expert who can provide support and help gather insights.
Connect with donors on a personal level
Nowadays, supporters are bombarded with social media and email messages every day from brands and other nonprofits seeking to engage with them. Most of us have become skilled at detecting generic communications versus more personalized messages.
Generic nonprofit communications are easy to spot—these messages typically start with "Dear Supporter" and deliver a wide range of information that may or may not be relevant to all recipients. Personalized messages, on the other hand, speak directly to supporters and open the door to new relationships.
You can make your communications more personal and inspire greater passion in donors using prospect research. With your prospect research process, you can identify:
Prospects' preferred names. Messages addressing supporters by name are much more effective because they make it clear that your organization sees its supporters as individuals and not just a nameless source of funding.
Causes that prospects care about. When you identify other nonprofits or political organizations that your prospects have been involved with, it provides clues about what they value. You can use this information to emphasize different aspects of your mission in your communications.
For example, let's say your organization is focused on planting trees in an urban area. If a prospect has contributed to an organization dedicated to fighting climate change, you can emphasize the power of trees to remove carbon dioxide from the air and improve local environments. This could help influence them to give to your organization as well.
Determine the most effective communication channels
A powerful communications strategy isn't just about what you say — it's also about how you say it. You might have a solid message that you think is optimized to drive new donations and support for your cause, but if you're not using the right engagement channels, you won't be able to reach prospects effectively.
Prospect research can help you access information about prospects' preferred platforms to ensure you're speaking their language.
For instance, let's say you discover that many of your prospects are older, retired individuals. In this case, you might decide to use direct-mail marketing to get in touch with them since this form of communication appeals to older generations.
On the other hand, you might discover many of your prospects are younger people. To connect with them, you might decide to place more emphasis on your social media posting and messaging to connect with them.
Lastly, if you discover that many of your prospects live in the same area, you can use flyers or targeted social media posts to catch their attention. For instance, you can create a paid Facebook ad and direct it toward people who live in a certain geographic area.
Leverage prospects' personal and professional connections
The prospect research process can reveal another valuable piece of data about your potential supporters—their professional and personal connections. You can use these connections to understand your prospects better and communicate relevant information to them.
For example, you may discover a prospect has personal connections with other donors to your nonprofit, such as being family members or friends.
This signifies that they'll likely be more willing to engage with your organization since their loved one is also involved. They might have even contributed in the past to support a friend's peer-to-peer fundraiser on behalf of your organization.
Plus, when you reach out to these prospects, it won't be completely out of the blue since they're probably already aware of your organization through their family and friends.
When it comes to leveraging your prospects' professional connections, the prospect research process can also give you access to information about where prospects work. This can help you identify opportunities to cash in on corporate matching gifts.
A corporate matching gift program is a type of philanthropy where businesses pledge to match donations made by their employees to eligible nonprofits. When you know where a certain prospect works, you can use a matching gift database to research their eligibility. Or, if you already have several current donors who work at the same organization and who have submitted matching gifts, you'll know that your prospect is also eligible.
---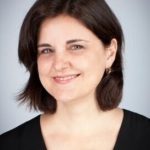 Founder and President Sandra Davis leads Donorly with 30 years of fundraising experience and leadership. Sandra has consulted on numerous capital campaigns, led strategic planning and feasibility study efforts,
and managed board development and recruitment efforts, planned giving, special events, and annual giving programs. Under her leadership, Donorly has grown to support the fundraising efforts of over 75 clients to date.