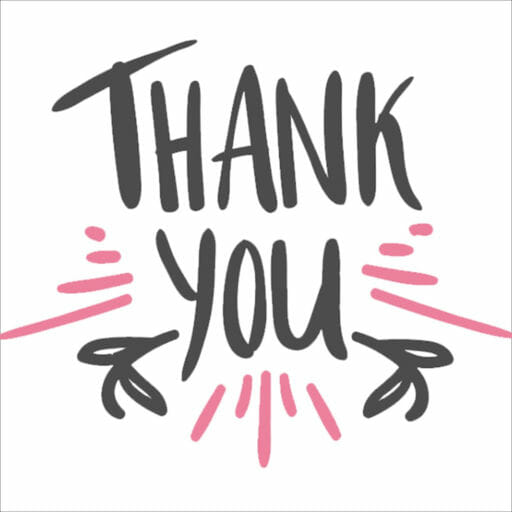 Congratulations on all the end-of-year donations that have started to roll in! You look forward to them all year long…but do you thank your donors all year long?
Here are the ten Thank-You Thursday posts on this blog that my readers have liked best. Please take the time to make a thank-you plan for 2019, while the glow of 2018 is still bright.
The Ideal Thank-You Letter Went Out Today! (It's the ideal thank-you letter because it went out today.  Don't wait!)
TY Thursday: I Wrote This Poem Just for You. Can you declare your #donorlove in verse?
TY Thursday: Are You Annoying Donors? Here's how to find out–and how to stop.
TY Thursday: 4 Do's & Don'ts For Donor Acknowledgment. Laura Rhodes of Third Sector Consulting made a dozen donations in 24 hours. Here's what she found–you can learn from it.
TY Thursday: Four Weeks, No Thanks? Don't let January end with your thank-you's left to do!
TY Thursday: When You Say Thanks, Steal from the Best! (A grab bag of good thank-you ideas.)
TY Thursday: You Never Call? Please Start. Because the phone is your friend, and it helps make your donors your friends, too.
TY Thursday: Thank Like a Human Being, Even When You Automate There are good, better, and best ways to personalize your donor acknowledgments.
Thank-You Thursday: This Marriage Can Be Saved. Don't watch your donor walk out the door. Show the love!
TY Thursday: Nonprofits, Time to do a Thank-a-thon? A thank-a-thon is like a phone-a-thon. Only instead of dialing for dollars, you have a room full of people calling people who have already given…just to say thanks.