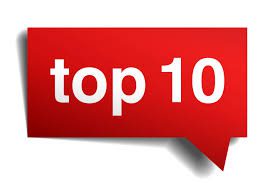 Mondays on this blog, I publish posts about your nonprofit's Message. They could be about Media, Marketing, or other Miscellaneous topics. (Do you sense a trend here?)
Behold, your favorite Monday posts in 2018.
Are You a Fundraising Outlaw? Registering your nonprofit for fundraising sends a positive message to your donors. (Guest post by James Gilmer)
DIY Prospect Research: 5 Must-Know Tools For Your Nonprofit (Guest post by Sarah Tedesco)
How to Talk about Your Nonprofit with a Complete Stranger More than an elevator pitch, I show you how to script a conversation that will feel completely natural (and let you assess the prospect while you talk).
What If Facebook Died Tomorrow? Are you taking care to build relationships on the media that YOU own?
Hiring a Communications Consultant? What to Look For Make sure you know what you're getting for the time and money you invest.
Nonprofit Marketing: Communications with a Purpose! We all do marketing. Don't let the word scare you away from doing it well.
How Your Nonprofit Can Listen like Austen, Write like Hemingway That means getting to know your audiences in depth so you can tell them what they most want to hear, in brief.
Self-Promoting Puffery, Technical Tripe, and Creative Crap Need I say more?
Don't Worry about Facebook (More Than Before) There is no epidemic of cloned accounts. There is an epidemic of people wasting each other's time and confusing one another by sending out these bogus messages!
Here's Your Communications Strategy. Fill In the Blanks. Many things will change in nonprofit communications in 2019, but if you can answer seven questions, you'll always stay ahead.